Enrollment Center
Sand Springs Public Schools

Open Transfers for the 2018-2019 School Year
The Sand Springs Enrollment Center will start accepting Open Transfers for the 2018-2019 school year beginning January 8, 2018 (for grades 1st - 12th).
If your student is on an EMERGENCY transfer, you need to come in and apply for the Open Transfer.
Please note, all Pre-K and K students not living in the Sand Springs school district that are on an EMERGENCY transfer are required to reapply.
Items you need to bring to complete the process:
Most recent progress report with grades attendance and behavior. Also, if your child is receiving any Special Education services, a copy of those records are required as well.
For questions, please call 918-246-1426.


Phone | 918-246-1426
Fax | 918-246-1402
Hours | 7:00am - 3:30pm Mon-Fri
Coordinator | Ms. Karen Taylor (e-mail)
Welcome to the Sand Springs Schools Enrollment Center

SCHOOL-YEAR SCHEDULE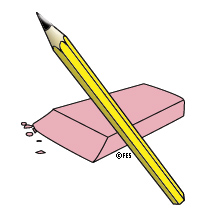 Hours | 7:00 am - 3:30 pm | Monday - Friday
Exceptions: Closed Holidays & Most Non-School Days (Call if verification is needed)
Enrollment Center Services

~ Enrollment for all NEW students, Kindergarten thru 12th Grade ~
(Pre-K must contact the Early Childhood Education Center at 918-246-1570)
~ Transfers
~ Affidavits
Required Documents
For all students NEW to Sand Springs Schools
1) Birth Certificate
2) Social Security Card
3) Immunization Records
4) Proof of Residency: Current gas OR electric utility bill with name of parent and physical address of the student (a city water bill will NOT suffice)
[If such proof cannot be obtained, you must file for an Affidavit with the Enrollment Center.]
5) Transcript and Withdrawal Grades from previous school (6th-12th grade only)
Bring ALL required documents to the Enrollment Center or the enrollment process will be delayed.
Additional Forms
Oklahoma Birth Certificate Request Form