Enrollment Center
Sand Springs Public Schools

QUICK LOOK!




Phone | 918-246-1426
Fax | 918-246-1402
Hours | 7:00am - 3:30pm Mon-Fri
Coordinator | Ms. Karen Taylor (e-mail)
Welcome to the Sand Springs Schools Enrollment Center

SCHOOL-YEAR SCHEDULE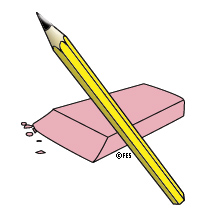 Hours | 7:00 am - 3:30 pm | Monday - Friday
Exceptions: Closed Holidays & Most Non-School Days (Call if verification is needed)
Enrollment Center Services

~ Enrollment for all NEW students, Kindergarten thru 12th Grade ~
(Pre-K must contact the Early Childhood Education Center at 918-246-1570)
~ Transfers
~ Affidavits
Enrollment Packets ~ Print and Complete
Bring the completed Enrollment Packet along with the following
required documents to the Enrollment Center
Required Documents
For all students NEW to Sand Springs Schools
1) Birth Certificate
2) Social Security Card
3) Immunization Records
4) Proof of Residency: Current gas OR electric utility bill with name of parent and physical address of the student (a city water bill will NOT suffice)
[If such proof cannot be obtained, you must file for an Affidavit with the Enrollment Center.]
5) Transcript and Withdrawal Grades from previous school (6th-12th grade only)
Bring ALL required documents to the Enrollment Center or the enrollment process will be delayed.
Additional Forms
Oklahoma Birth Certificate Request Form