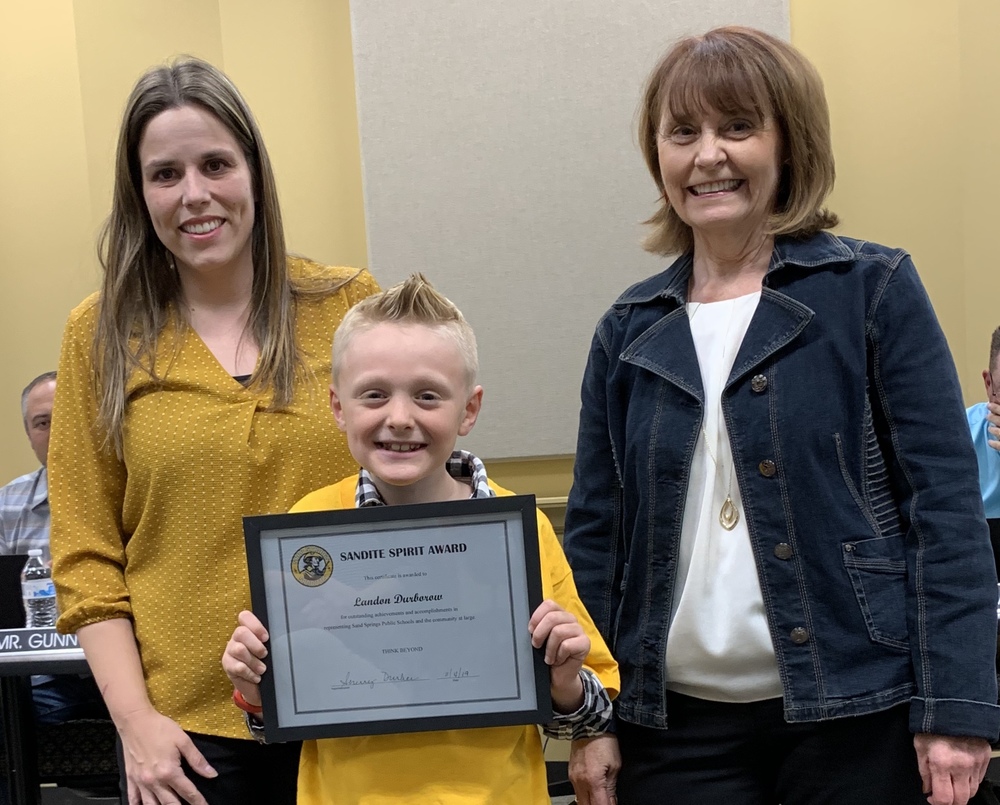 LANDON DURBUROW RECEIVES SANDITE SPIRIT AWARD
Sand Springs Public Schools
Monday, November 04, 2019
Angus Valley Elementary student Landon Durborow received the Sandite Spirit Award at tonight's School Board Meeting. Board of Education President Jackie Wagnon introduced Landon by saying, "He has a true servants heart, and wisdom beyond his years."
Angus Principal Angelia Noel said of Landon, "He comes by it honestly. Everyday he has a smile on his face. He is an amazing kiddo, full of spirit!"
Landon stays after lunch each day to help the custodians clean up. Way to go Landon!