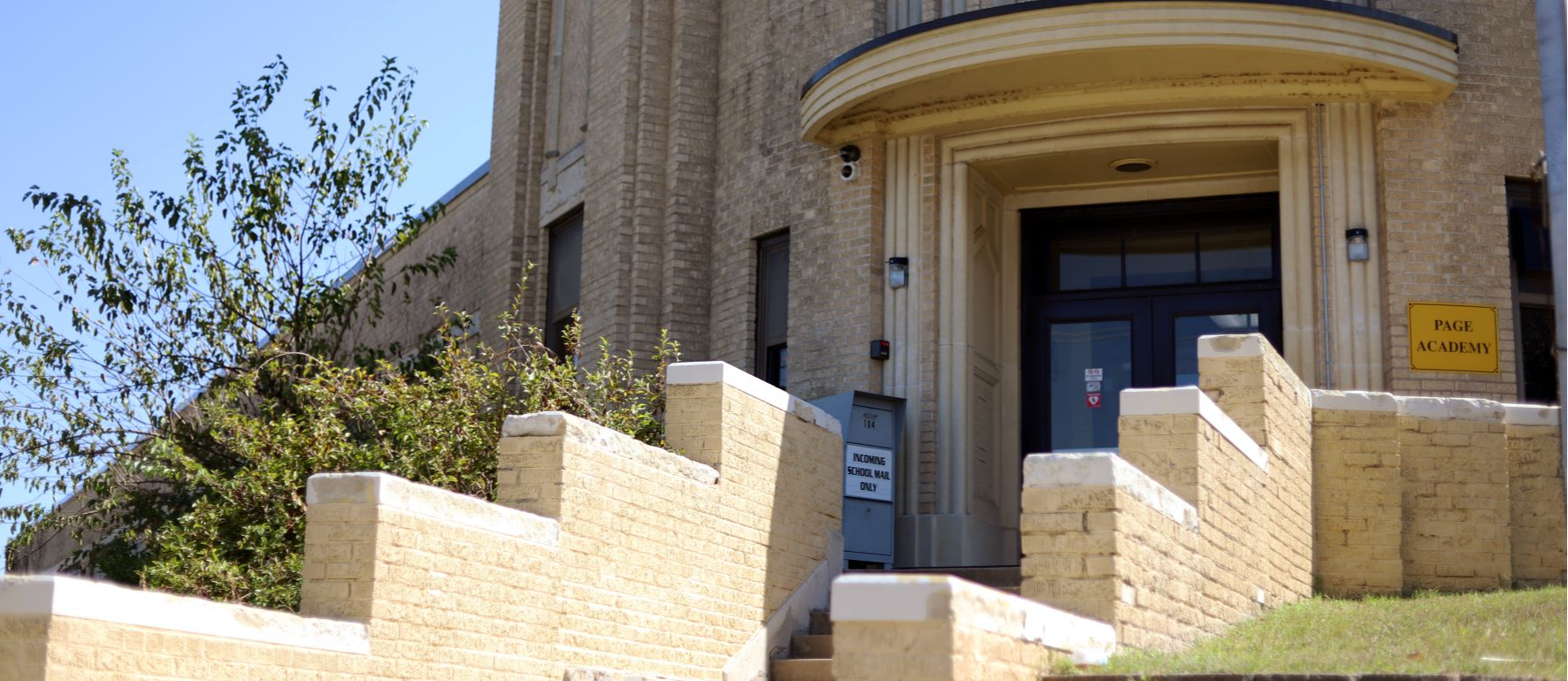 Why choose an alternative high school??
Smaller Class Sizes
Our 15-1 student-teacher ratio allows teachers to give students more individual attention and makes it easier to tailor lessons to specific student needs. Many teachers and students describe Page like a family—we strive to provide a community of learning and motivation for all learners
More Flexible Schedules and Graduation Requirements
Page Academy operates on a shortened day and a trimester schedule to allow students to earn credits toward graduation faster. Students can also earn credits for service learning, internships, and work-study.
Learning Environment
Students work in a welcoming, safe, and technology-rich setting and receive one-on-one attention from caring teachers. Students develop strong relationships with teachers, which is vital to helping them achieve high levels of academic, social, and behavioral growth. Our homeroom concept keeps communities of learners together for most of their classes.
Address Social, Mental, and Emotional Needs of the Student
In addition to addressing academic needs, Page provides additional resources, such as counseling and support groups, life skills classes, art, career exploration, and character education.