Dear Sandite Families, Earlier this week, I wrote to you about the staffing challenges faced by our district due to the current COVID-19 surge. Despite our best efforts to keep classes open at all sites, we must now implement a short-term switch to distance learning. Sand Springs Public Schools will shift to distance learning for the rest of the week, January 13-14. We will return to in-person learning on Tuesday, January 18. Please bear in mind that Monday, January 17 is Martin Luther King Jr. Day, and there will be no class that day. Child Nutrition will provide free curbside meal pickup every day for SSPS students. Please visit bit.ly/sanditecurbside to place your curbside orders. If you have questions about distance learning/Google Classroom, please contact your child's teacher. For all other questions, please contact your school. Whether in-person or virtually, our tireless educators strive to provide the best possible learning experience for our students. I am honored to work alongside such dedicated heroes. As always, thank you for your continued support and understanding during these difficult times. Sherry Durkee, Superintendent

The 1st Volume of the Charles Page Freshman Academy yearbook will be distributed to students Friday, May 21!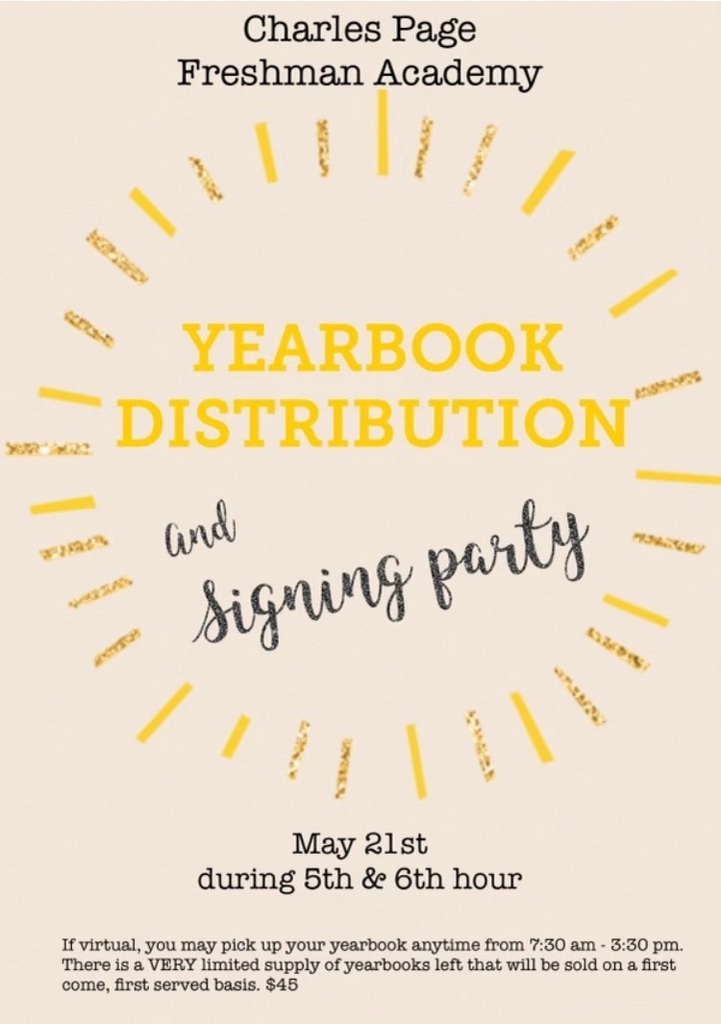 NATIONAL TEACHER APPRECIATION WEEK MAY 3RD - 7TH!!! If you would like to show your appreciation for our extraordinary teachers, please contact Freshman Academy Student Council Representative Ms. Knowlton at
kaitlyn.knowlton@sandites.org
. Thank you for your contributions to help make our teachers feel appreciated. GO SANDITES!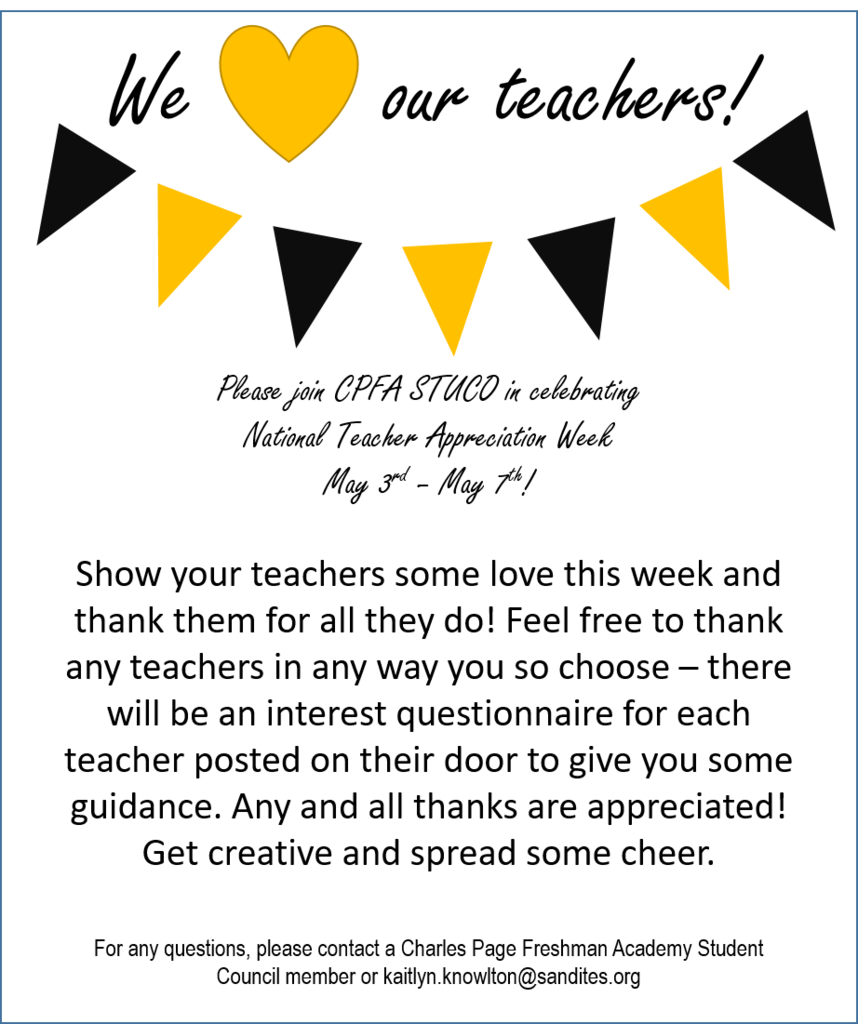 Charles Page Freshman Academy Yearbook took home another win by being showcased in the Jostens' Look Book 2021. This is a significant achievement to be featured in the annual "Best if the best" publication. A team of experts selected 460 yearbooks from over 1200 submitted for consideration. This goes to show that the 9th grade yearbook is a perfect example of excellence, creativity, inclusion, and innovation. This is the second year in a row receiving this honor. Congratulations, Mrs. Pride and Yearbook Staff.

These students received Bose sound sport headphones through the success initiative today: Erin Hendrickson, Lauren Converse, Isabella Deramo, Bella Ensten, Cooper Macdonald Congratulations!!!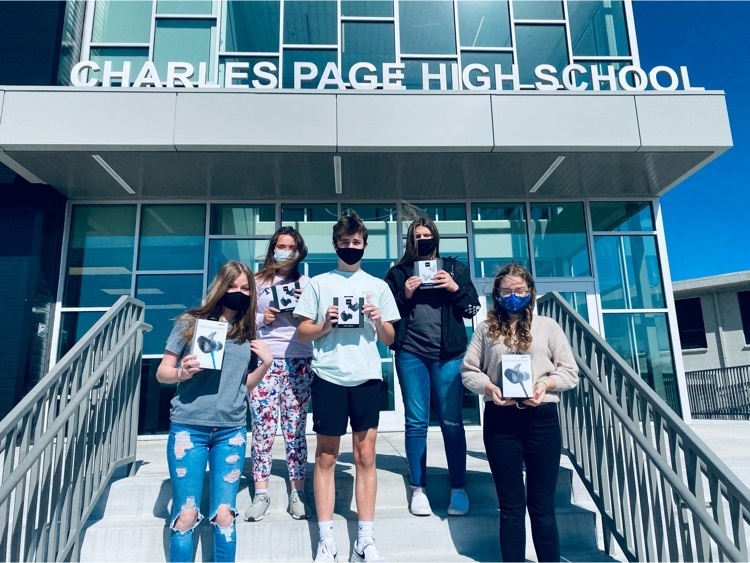 Ms. Holland's Honors Algebra class were reviewing for tomorrow's test by an Amazing Race style competition. Students had to complete missions which were made up of riddles and review questions to determine where in CPFA they could find their next mission. CPFA teachers make learning fun!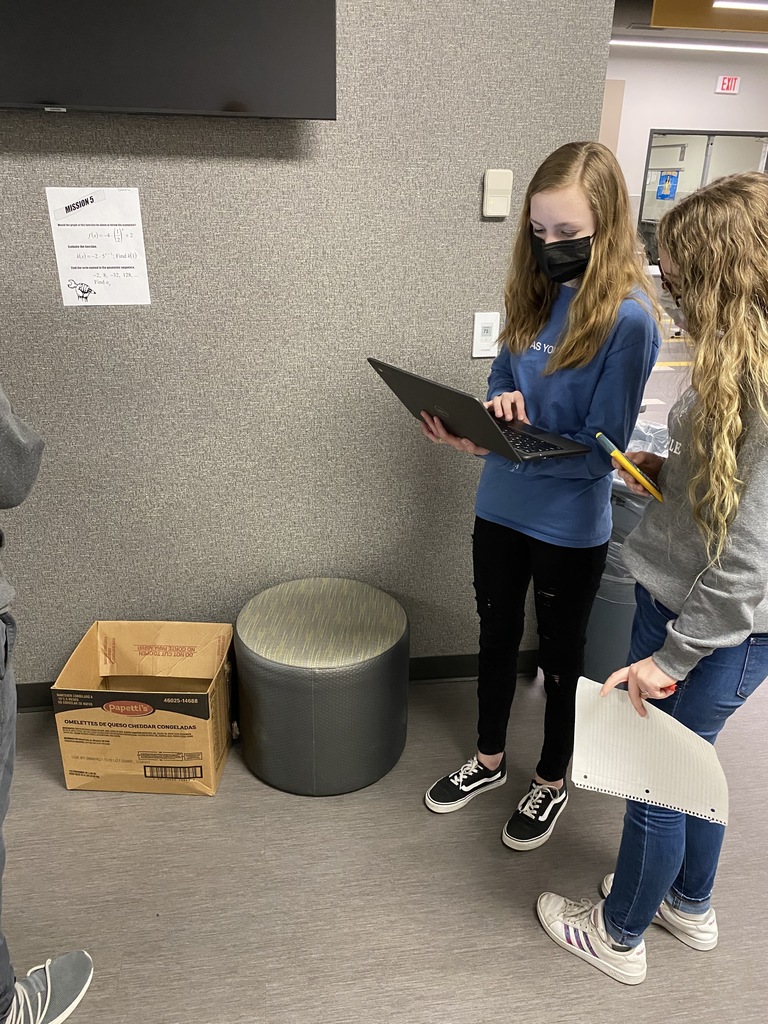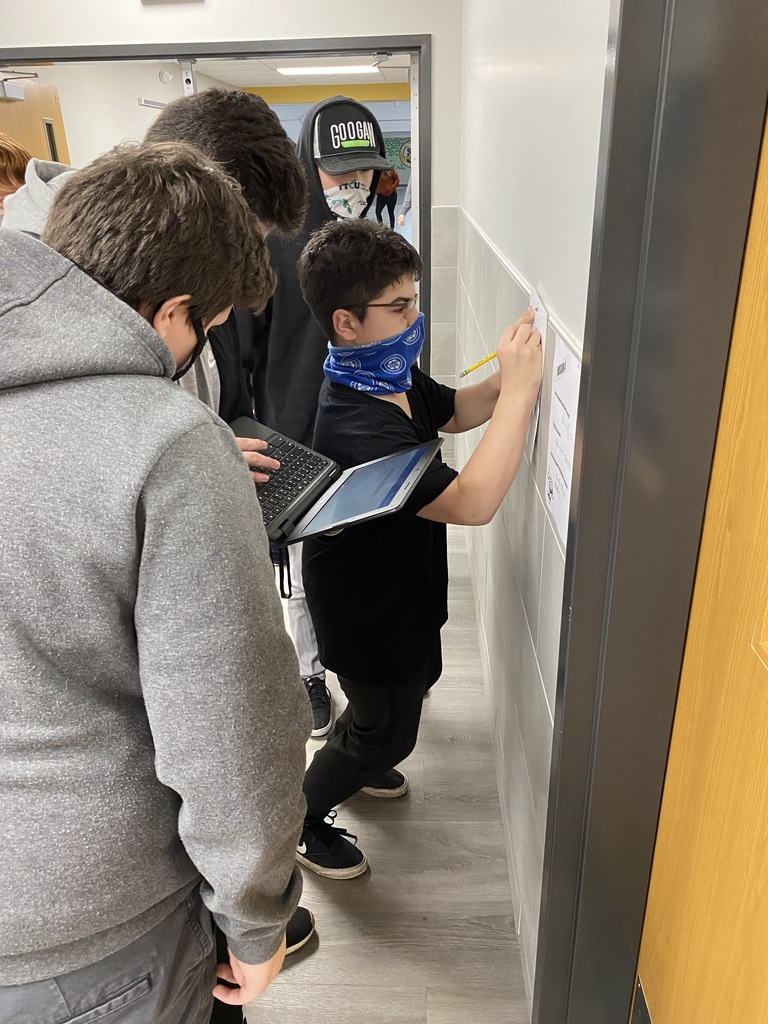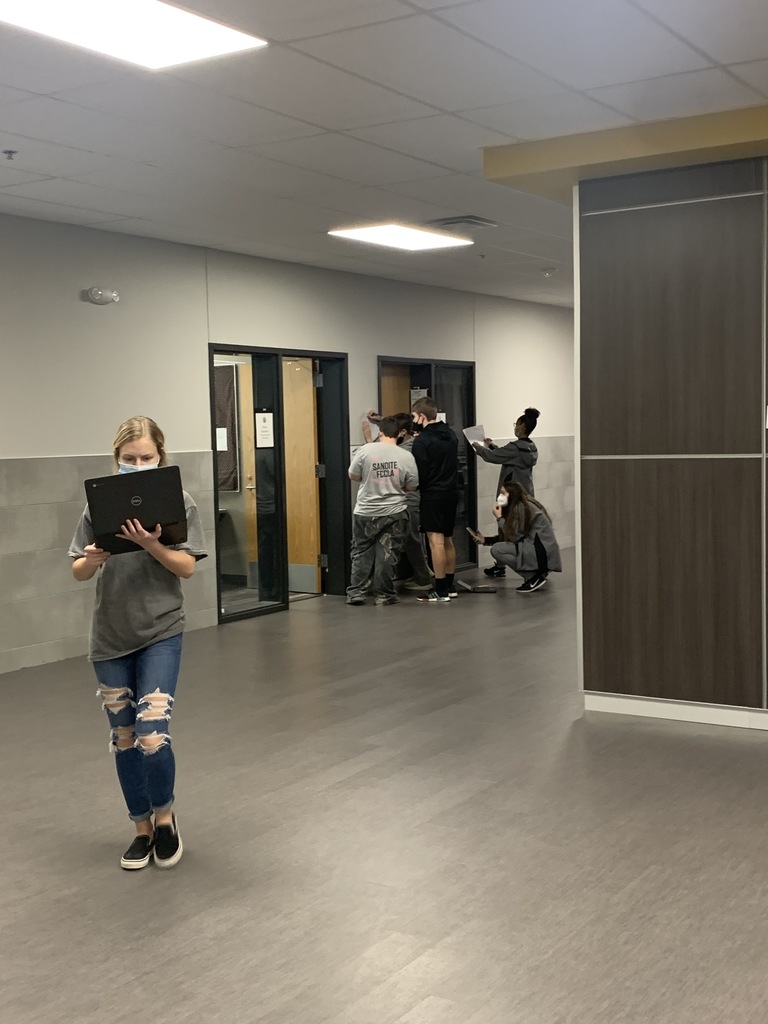 Charles Page Freshman Academy will be shifting to Distance Learning on Friday, February 12, 2021. Students will need to sign in to their classes on Google Classroom. Teachers will have lessons available. We ask that our students keep in touch with their teachers during this time. All teachers at CPFA may be contacted by email at
firstname.lastname@sandites.org
. Please stay safe and warm.

Don't miss out on the 2020-2021 Yearbook! Visit jostensyearbooks.com today to buy your CPFA Yearbook!!

The Charles Page Freshman Academy Science Department is selling Sandite Sticky Smart Wallets! Only $5.00 each! Sandite Sticky Smart Wallet makes for a great stocking stuffer or a Secret Santa gift! Email
jessica.sprague@sandites.org
to purchase.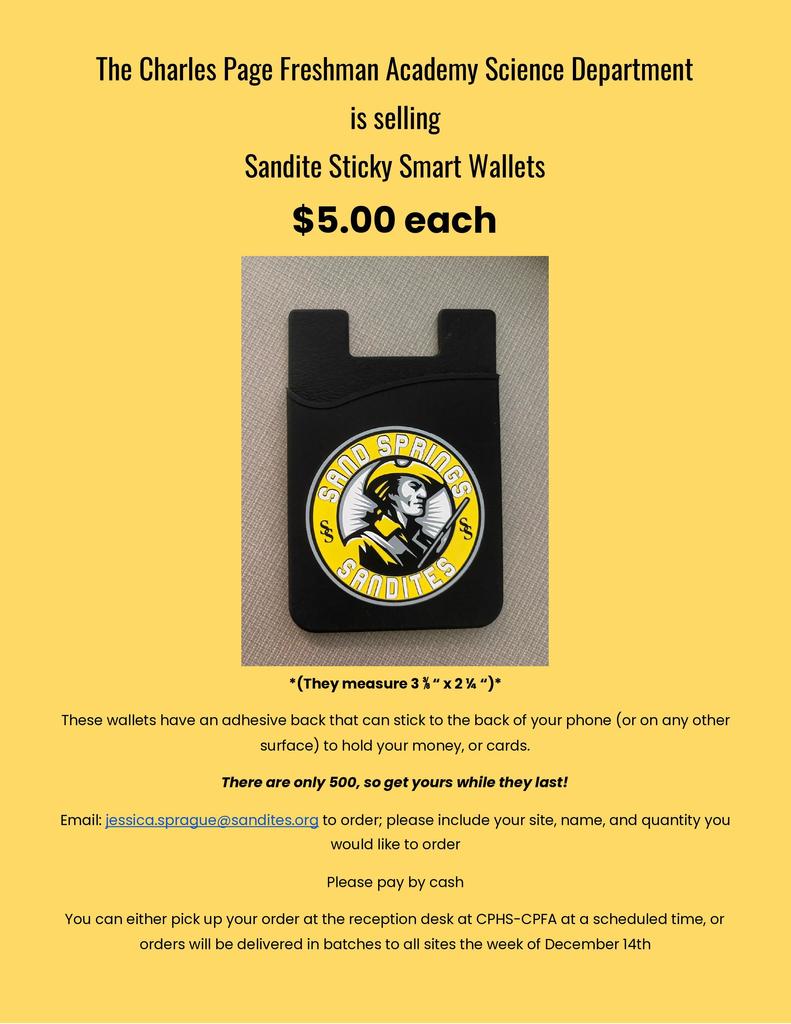 Red Ribbon Week: Oct 26-Oct 30 The largest drug-abuse prevention campaign in the nation. Monday: Messy Monday - Don't let substance abuse MESS up your life. Tuesday: Red Ribbon - Be Happy. Be Brave. Wear Red. Wednesday: Dress for Success - Don't let substance abuse ruin your future. Thursday: Disney Day - Don't let substance abuse change your character. Friday: Halloween (NO COSTUMES) - Substance abuse is a Nightmare.

TONIGHT: Freshman Football at Booker T. Washington KICKOFF at 7:00PM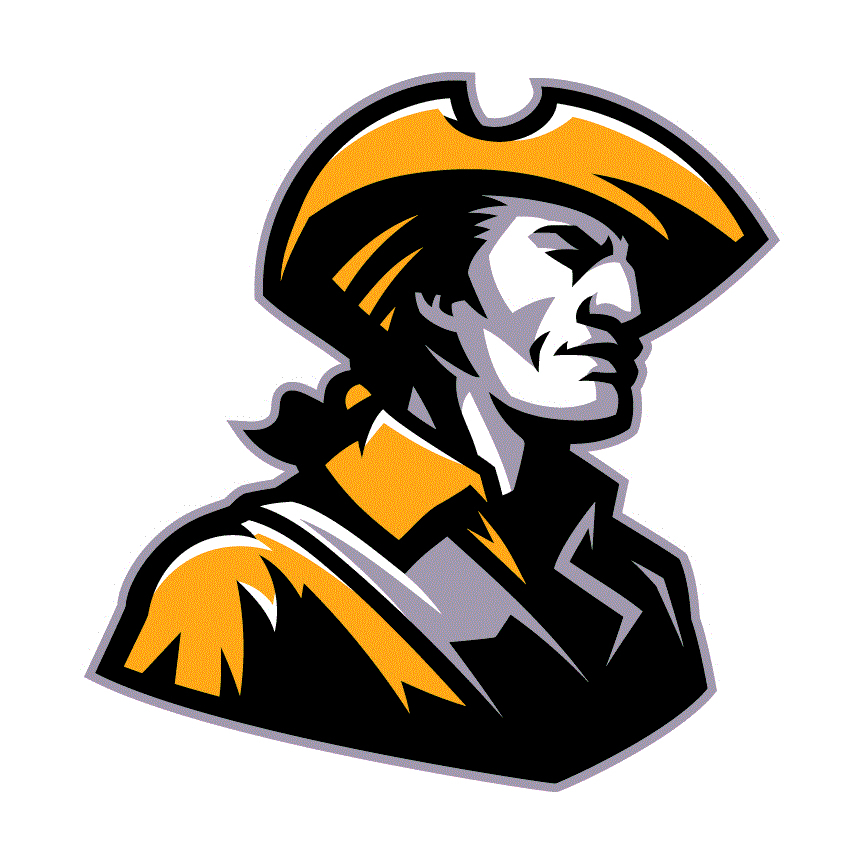 CPFA students taking the OKCareer Guide Assessment to provide a snapshot of what their career pathway might look like as they journey through CPHS. This is an essential piece of the ICAP model that leads to each student's Senior Capstone Project.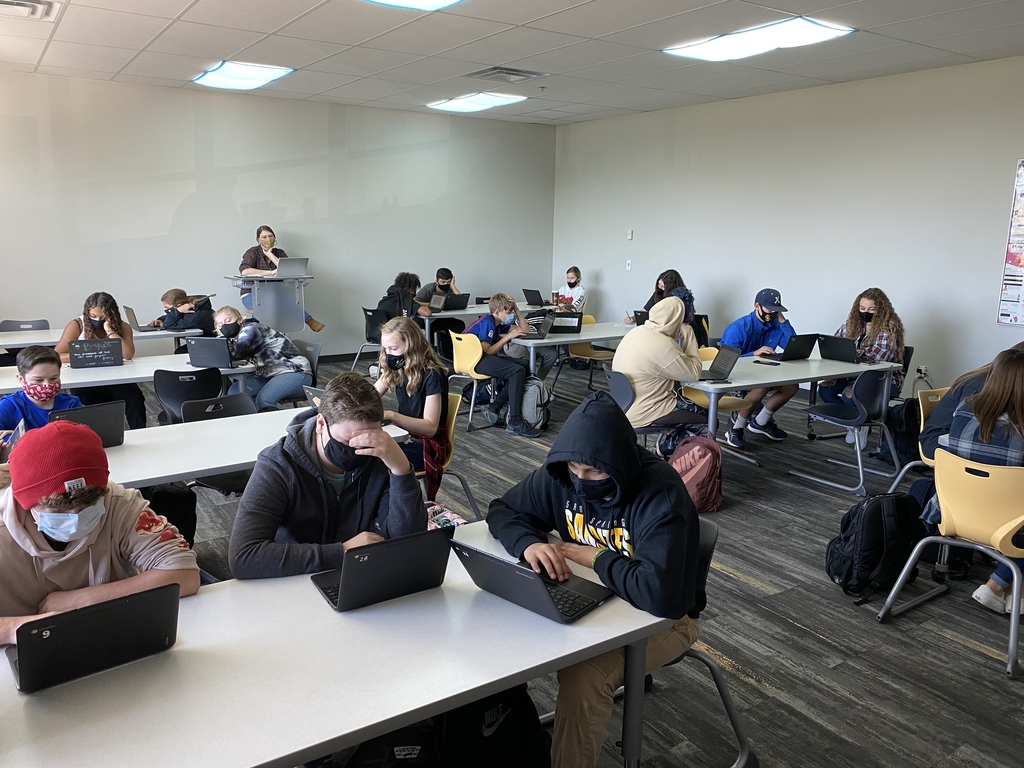 Freshman Physical Science students learn about buoyancy by molding vessels out of clay.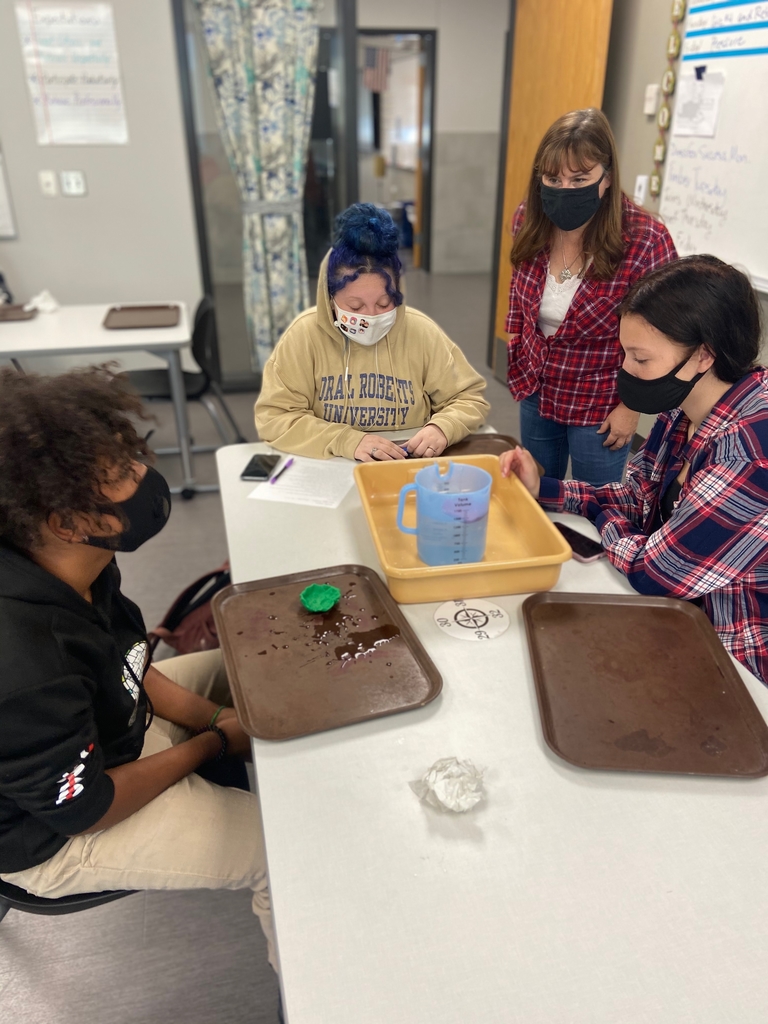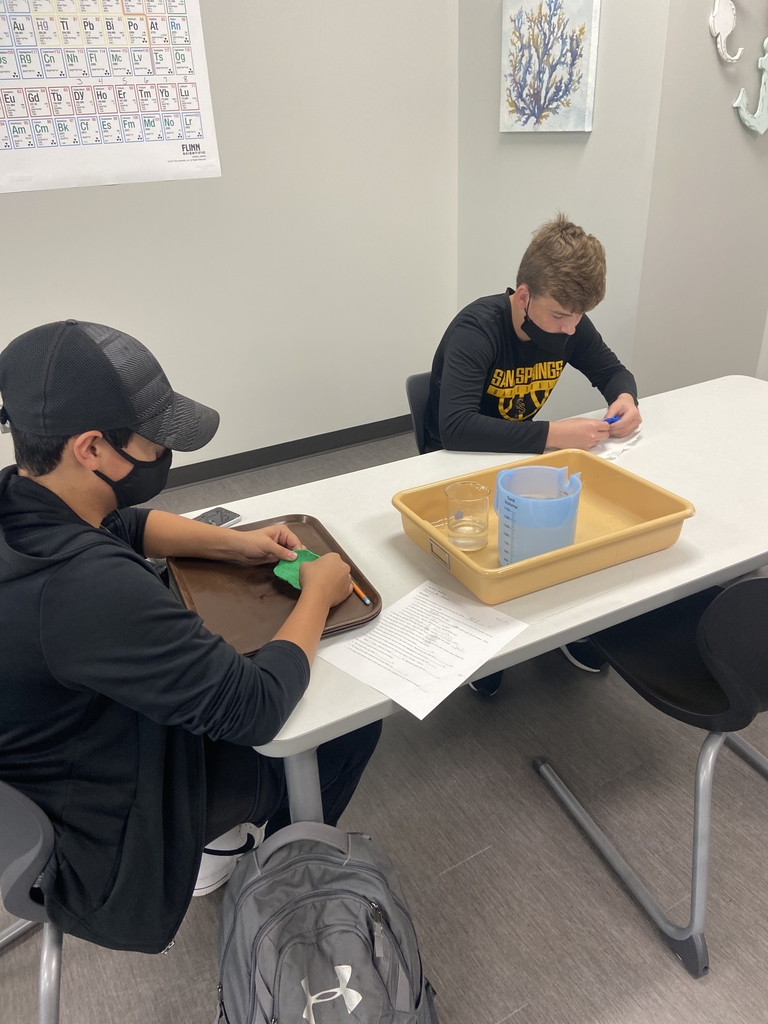 FACS students participated in the FCCLA STAR event. The theme was "Beyond Measure" which students competed in Cake Decorating or Sketching. Students depicted "This is How I go BEYOND MEASURE" and "This is What it Means to BE ME"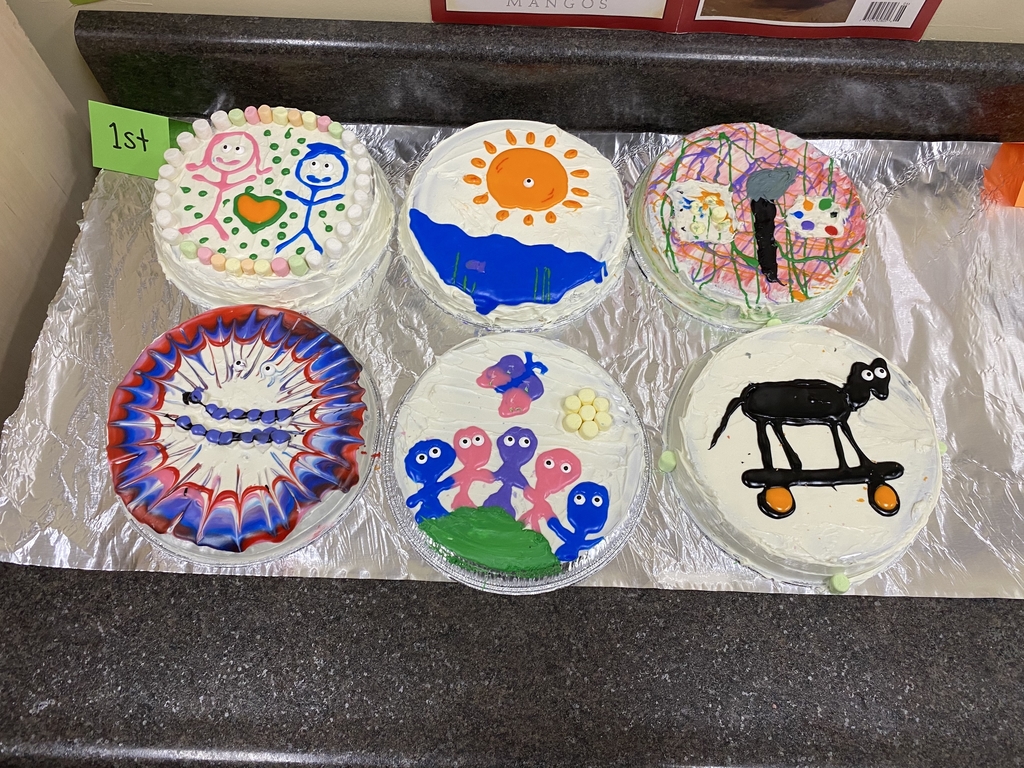 Mrs. Sprague's Principles of Engineering class building a simple machines test bed with VEX equipment to test and measure efficiency and mechanical advantage.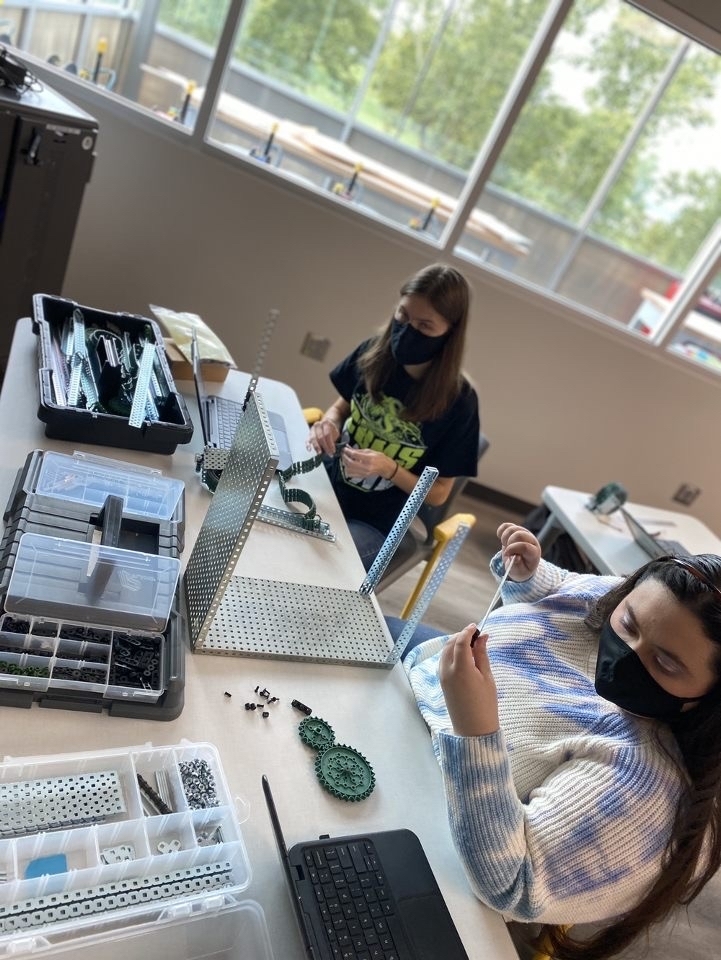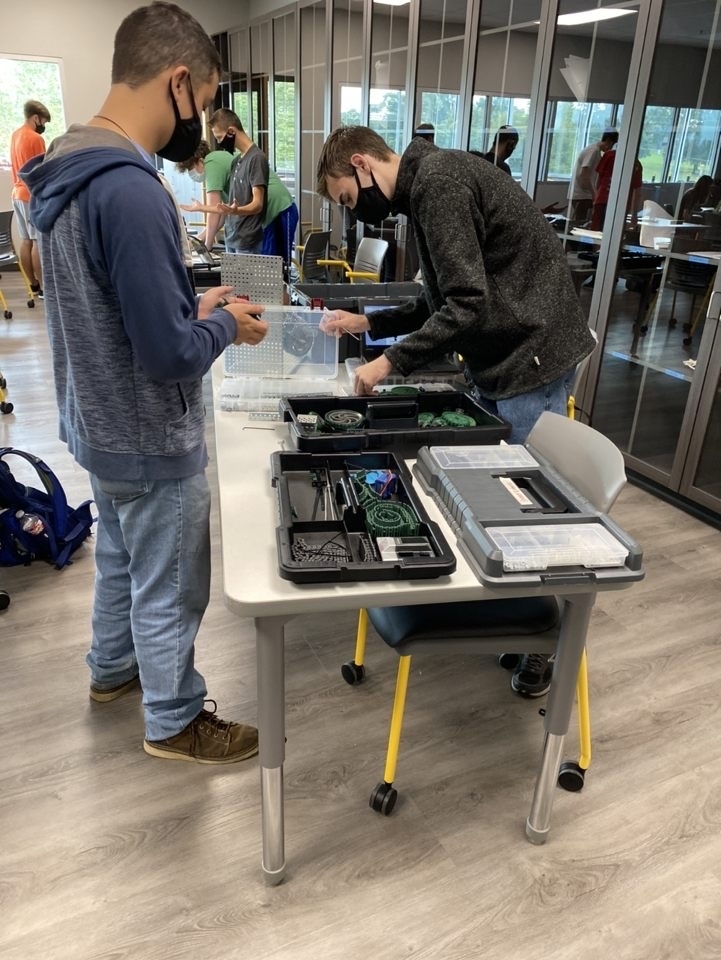 PICTURE DAY!!! Thursday, September 17th!! If you would like to order pictures, your student received a picture packet to take home on Monday, September 14th. We have extras if you need one.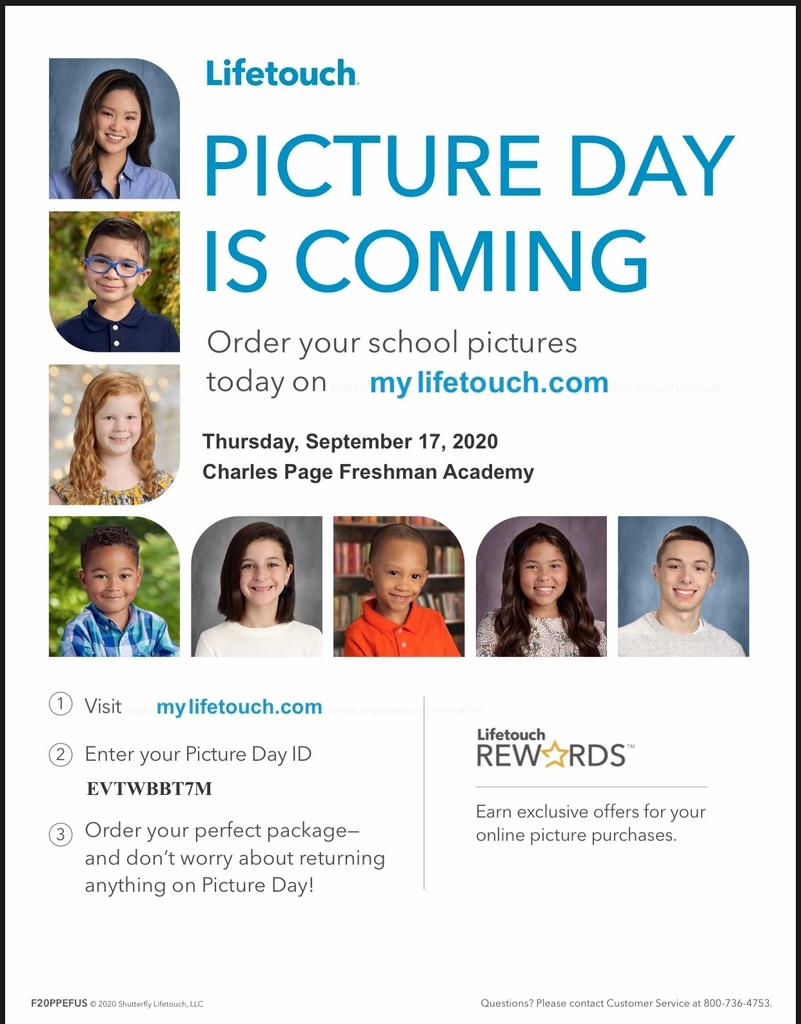 Charles Page Freshman Academy's 2020-2021 Back to School Night will be a virtual format. We will be sending out details at a later date! Thank you for your patience and understanding.

We have extended our deadline for Virtual Academy enrollment. The deadline for requesting virtual enrollment is Monday August 17.

Superintendent Durkee proposes Back to School Calendar Change. The Board of Education will vote on the proposed calendar change Thursday at Noon.