School Pictures will be taken on September 28th. Students will be transported by bus to the high school for these pictures, and photos will be used for the CPHS year book and updating student photos in Wengage. Parents may also purchase pictures.
We know that you are preparing for our 2021 CPHS Graduation! Most of you have ordered your student's cap and gown, but if you have not, please do so as soon as you can. You can go to herff.jones.com. The cap and gown will run around $40.00. Also, Herff Jones will bring all caps and gowns to CPHS for students to pick up two to three weeks before graduation. We do not have the date yet, but we will let you know the dates when they send them to us. As you know, the graduation will be held at our CPHS Football Field on May 8th and will start at 7:00 p.m. Many of you have asked about the number of guests you may bring. We are not giving out tickets, but we are asking that you limit your guests to 10 people. We are trying to be flexible with the number of people attending, so we hope that 10 guests will be enough for your family. Also, we are still working on our plan if it rains. Our dream is that we have wonderful, no wind, weather.
Page Academy will be changing to our distant learning model for the remainder of this week leading up to Winter break. Teachers will be available during the school day to answer any questions by phone or email. They will post lessons on Google classroom. We will return to in-person learning on January 4th.
Attention Sophomores and Sophomore Parents: Remember this is the last year you can register your student for Oklahoma Promise, the 4-year tuition scholarship for students whose parents earn less than $55,000. This is such a great opportunity for our kids. Students must maintain a 2.5 grade point average and complete specific course requirements, but the course requirements are the same classes as our students' graduation requirements! You can go to
okpromise@osrhe.edu
or just simply google OK Promise for the information, but please know that we also have applications in our office for interested students. See if your family can utilize this scholarship for your student!
The next ACT is set for December 12th, and the deadline for registration is November 6th. We are administering the December ACT at Charles Page. Our students seem to feel more confident in taking the ACT when they test here at CPHS because their comfort level is so much better as they know how long it takes to arrive at CPHS, where to park, and what door to enter. Your student can register for this test at
www.act.org
.
Picture Retakes for Page Academy will be Monday, Oct 26. Students needing or wanting retakes should notify the office so we can make the appropriate arrangements
Sand Springs Public Schools would appreciate parent feedback on the Distance Learning program this spring during the COVID-19 crisis. Please take the time to click the link below to complete the survey and help us improve.
https://www.surveymonkey.com/r/VKVPLH5
Today is the day at the CPHS parking lot! Help SSEF raise $8000 for teacher grants!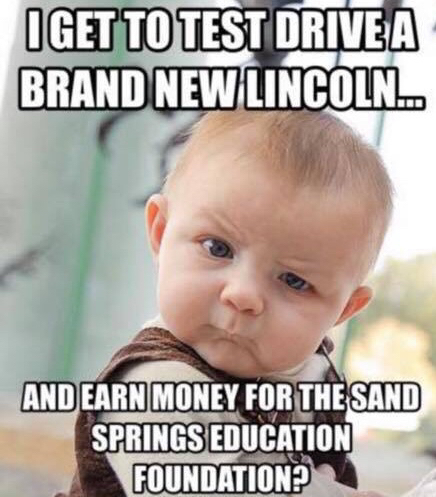 Parents - Please check out this updated letter regarding Early Release Days. Our first Early Release Day is Friday, Sept 7th -
https://goo.gl/7A3Gkk
Parents - Check out this FAQ Newsletter regarding Early Release Fridays - Our first Early Release Day is Friday, Sept 7th.
https://goo.gl/fPdhzE