It is the policy of this school district that threatening behavior, harassment, intimidation, and bullying of students by other students, personnel, or the public will not be tolerated. Students are expected to be civil, polite, and fully engaged in the learning process.
Please see the links below for more information on our bullying and harassment policies.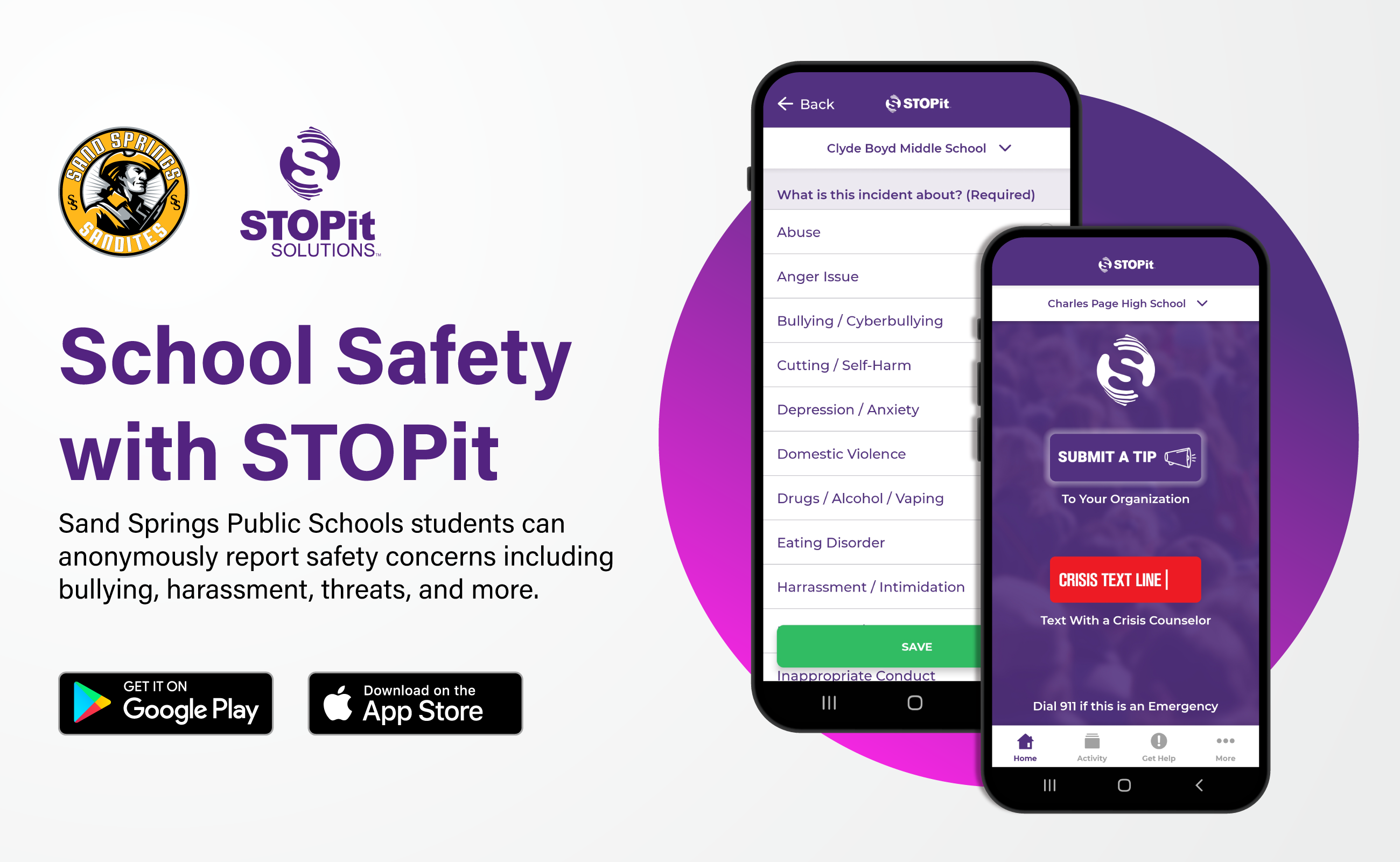 STOPit Anonymous Reporting
Sand Springs Public Schools is proud to use STOPit, a free app that enables users to anonymously report concerns to school officials. Students can use the app to report bullying, threats, or any other safety issues.
This app is a proactive tool that empowers students to stand up for themselves and others. Your anonymous reports give our schools the insight they need to keep students safe.