The Enrollment Center is now located at:
14 W. 4th St.
Sand Springs, OK 74063

Hours
Monday - Friday | 8 a.m. - 4 p.m.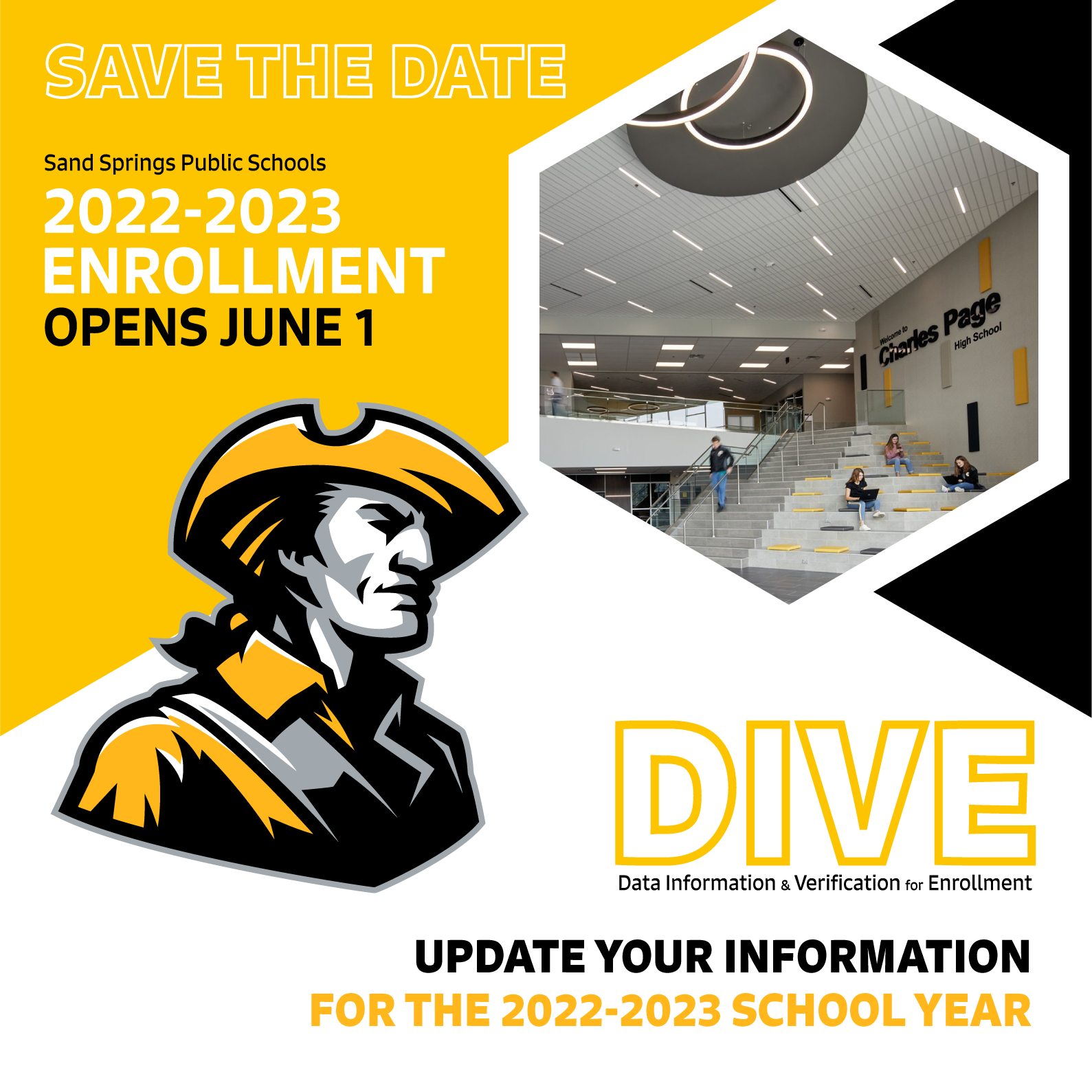 Please Note: If all required paperwork is not provided either digitally or physically, the enrollment process may be delayed.
Online enrollment applications that remain incomplete for 30 days will be deleted from SRC. Any students/families affected by this will have to restart the enrollment process.
District Calendar 2022-23