2021-22 School year Chromebook Agreement
Chromebook Checkout Events:
9th Grade: August 4th & 5th

10th-12th Grade: August 4th-6th

SSVA: August 4th - 6th

6th-8th Grade: August 9th
Parents MUST accompany Students to sign paperwork for Chromebook Checkout
The SSPS Chromebook Protection Plan is $30 for secondary students. Parents can pay with Cash or Card at the checkout events. Once school has started, the insurance fee can only be paid for with cash.
Parents Guide to Google Classroom
CHROMEBOOK INSURANCE PROGRAM
For a copy of the Student Chromebook Policy, click here.
For a copy of the SSPS Chromebook Insurance Program, click here.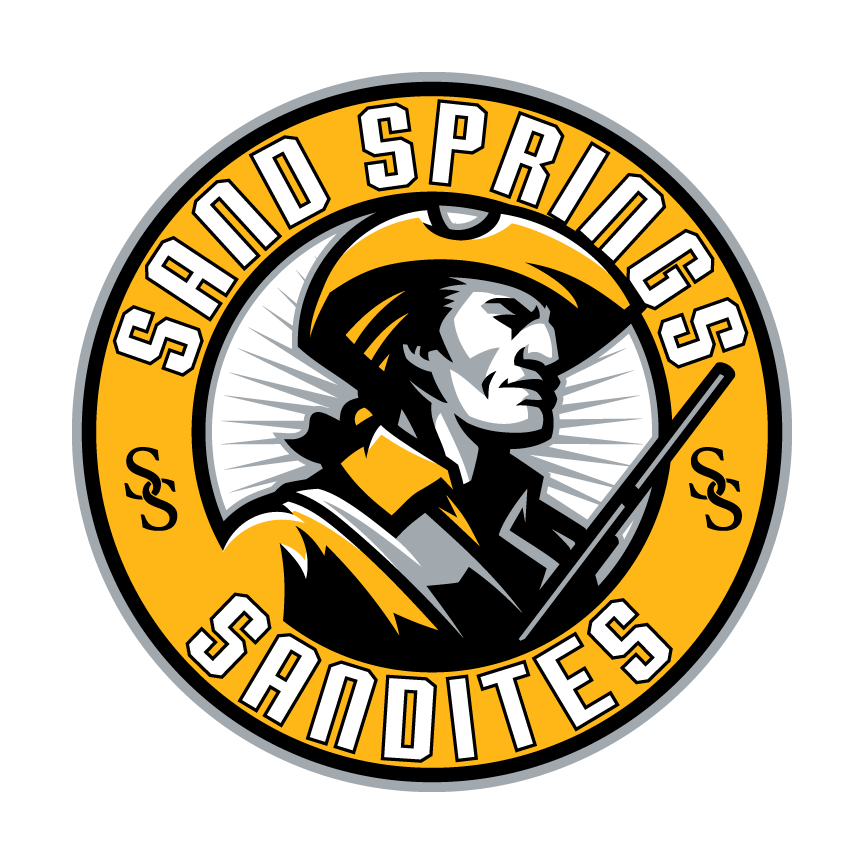 Chromebooks, iPads, and other related devices, Google accounts, servers, etc… are the property of Sand Springs Public Schools and, as a result, may be subject to inspection at any time. The teachers, students, parents, and guardians should have no expectation of privacy of materials found on a device, Google Drive, or Gmail account.
DO NOT KEEP FOOD OR DRINK NEAR THE DEVICE.
INSERT CHARGING CORDS AND USB DEVICES CAREFULLY TO AVOID DAMAGE TO THE CHROMEBOOK.

DO NOT WRITE, DRAW, OR APPLY STICKERS TO THE DEVICE. CHROMEBOOKS ARE DISTRICT PROPERTY AND MUST BE RETURNED IN THE CONDITION THEY WERE CHECKED OUT.

DO NOT PLACE HEAVY OBJECTS ON TOP OF THE CHROMEBOOK.

CHROMEBOOKS MUST BE KEPT SECURE AND PROTECTED WHEN NOT IN USE.

ALWAYS CARRY THE CHROMEBOOK BY THE BASE, USING TWO HANDS WHEN IN USE.

DO NOT REMOVE ANY DISTRICT LABELING OR TAGS.

ONLY CLEAN THE DEVICE WITH A SOFT DRY CLOTH - DO NOT USE ANY LIQUIDS OR SOLVENTS TO CLEAN THE DEVICE.
FOR A FULL EXPLANATION OF ACCEPTABLE USE, PLEASE VIEW THE INTERNET USE AGREEMENT HERE (bit.ly/21_22Internetuse). IN ADDITION TO THESE POLICIES, CHROMEBOOK USERS WILL ALSO BE EXPECTED TO ABIDE BY THE TERMS BELOW. FAILURE TO COMPLY WITH THESE POLICIES MAY RESULT IN DISCIPLINARY ACTION OR LOSS OF ACCESS TO DISTRICT TECHNOLOGY.
STUDENTS WILL

CHARGE THE DEVICE AT HOME AND HAVE IT READY TO USE EVERY DAY FOR EVERY CLASS PERIOD.

USE THE CHROMEBOOK AND OTHER DISTRICT TECHNOLOGY FOR ACADEMIC PURPOSES ONLY DURING INSTRUCTIONAL TIME.

USE APPROPRIATE LANGUAGE AND GRAPHICS, WHETHER AT HOME OR SCHOOL, WHEN POSTING, PUBLISHING WORK, USING THE INTERNET, OR COMMUNICATING IN EMAIL.

USE THEIR DISTRICT GOOGLE ACCOUNT ONLY WHEN USING THE CHROMEBOOK

MAINTAIN CONFIDENTIALITY REGARDING USERNAMES AND PASSWORDS.

OBEY COPYRIGHT LAW IN REGARD TO USE OF OTHER'S INTELLECTUAL PROPERTY.

REPORT LOSS OR DAMAGE OF THE DEVICE IMMEDIATELY TO THE CHROMEBOOK REPAIR SHOP.

KEEP THE AUDIO MUTED OR USE HEADPHONES/EARBUDS TO AVOID DISTURBING OTHERS.

PUBLISH OR COMPLETE WORK DIGITALLY TO REDUCE THE USE OF PAPER IN THE CLASSROOM.
STUDENTS WILL NOT

REMOVE IDENTIFYING EMBLEMS OR STICKERS PLACED ON THE DEVICE BY THE DISTRICT.

ALLOW OTHERS TO USE THEIR ASSIGNED DEVICE.

VIEW, USE OR COPY PASSWORDS, DATA, OR NETWORKS TO WHICH THEY ARE NOT AUTHORIZED.

REVEAL PERSONAL INFORMATION (PHONE NUMBERS, ADDRESSES, PASSWORDS, ETC.) ABOUT THEMSELVES TO OTHERS.

LEAVE DEVICES UNSUPERVISED OR LOGGED IN TO THE NETWORK.

HARASS, BULLY OR THREATEN ANYONE.

USE OFFENSIVE LANGUAGE OF ANY KIND.

MISREPRESENT THEMSELVES OR OTHERS.

DESTROY OR DAMAGE DATA, PROGRAMS, NETWORKS, OR ANY OTHER SYSTEM OR COMPONENT OF A SYSTEM OWNED OR MANAGED BY THE DISTRICT.

ATTEMPT TO OVERRIDE, BYPASS, OR OTHERWISE CHANGE THE FILTERING SOFTWARE, GOOGLE MANAGEMENT, OR OTHER NETWORK CONFIGURATIONS.

RESET OR WIPE THEIR DEVICE.
DISTRICT RESPONSIBILITIES
THE DISTRICT WILL COMPLY WITH THE CHILDREN'S INTERNET PROTECTION ACT (CIPA) TO PREVENT INAPPROPRIATE USE OF THE CHROMEBOOK AND/OR INTERNET, WHETHER IN USE AT SCHOOL OR AT HOME.
COMPLIANCE WILL BE THROUGH THE USE OF SOFTWARE THAT FILTERS WEB ACCESS FOR INAPPROPRIATE CONTENT, AND MONITORS STUDENTS FOR INCIDENCES OF CYBERBULLYING OR SELF-HARM.

ANY MALFUNCTION OF THE CHROMEBOOK THAT IS NOT THE RESULT OF INAPPROPRIATE USE OR NEGLIGENCE WILL BE REPAIRED AT THE DISTRICT'S EXPENSE.

THE DISTRICT WILL HAVE DEVICES AVAILABLE THAT CAN BE CHECKED OUT TO STUDENTS WHILE DEVICES ARE BEING REPAIRED/REPLACED.

AS THE CHROMEBOOK IS AN INTERNET-BASED DEVICE, THE SCHOOL WILL PROVIDE INTERNET ACCESS WHILE ON CAMPUS.
PARENT AND STUDENT RESPONSIBILITIES
PARENTS AND STUDENTS ARE RESPONSIBLE FOR CARE OF THE DEVICE, AND FOR RETURNING THE CHROMEBOOK IN GOOD WORKING CONDITION.
PARENTS AND STUDENTS ARE RESPONSIBLE FOR REPLACING OR REPAIRING CHROMEBOOKS DAMAGED AS A RESULT OF NEGLIGENCE OR INAPPROPRIATE USE. INSURANCE FOR THE DEVICE WILL BE OFFERED TO PARENTS AND STUDENTS AT THE TIME OF CHECKOUT.

PARENTS AND STUDENTS ARE RESPONSIBLE FOR PROVIDING THEIR OWN INTERNET ACCESS FOR THE CHROMEBOOK IF DESIRED. OFFLINE ACCESS WILL BE ENABLED ON THE DEVICE IF NO INTERNET IS AVAILABLE.

WHEN USING THE DEVICE, STUDENTS UNDERSTAND THAT CHROMEBOOKS ARE DISTRICT PROPERTY, AND THEY MAY BE USED ONLY FOR NON-COMMERCIAL PURPOSES IN ACCORDANCE WITH SAND SPRINGS PUBLIC SCHOOLS DISTRICT POLICY, AS WELL AS LOCAL, STATE AND FEDERAL LAWS.
STUDENTS WITH A DAMAGED CHROMEBOOK MAY TAKE THEM TO THEIR LIBRARIAN.
IF YOUR CHROMEBOOK NEEDS TO BE REPAIRED FOR A LENGTH OF TIME, A LOANER DEVICE CAN BE CHECKED OUT TO YOU UNTIL YOUR CHROMEBOOK IS READY TO BE PICKED UP.

STUDENTS WILL RECEIVE A RECEIPT FOR THE LOANER DEVICE, WHICH MUST BE KEPT AT ALL TIMES UNTIL IT IS RETURNED.

STUDENTS ARE RESPONSIBLE FOR THE CARE OF THE LOANER DEVICE WHILE IN THEIR POSSESSION.
THE DISTRICT ENCOURAGES ALL STUDENTS USING CHROMEBOOKS TO FOLLOW BASIC RULES OF DIGITAL CITIZENSHIP WHEN WORKING ON AND BROWSING THE WEB:

THINK BEFORE YOU POST - SOMETIMES WORDS CAN BE MISINTERPRETED WHEN SENT ACROSS THE INTERNET. ADDITIONALLY, ANYTHING YOU POST, WHETHER IN A DOCUMENT OR ON SOCIAL MEDIA, CAN LEAVE A DIGITAL FOOTPRINT THAT FOLLOWS YOU.

RESPECT THE PRIVACY OF OTHERS - IF YOU WANT OTHERS TO RESPECT YOUR PRIVACY, THEN YOU MUST RESPECT THEIRS AS WELL. POSTING EMBARRASSING INFORMATION ABOUT A FRIEND OR FORWARDING PRIVATE CONTENT WITHOUT ASKING CAN CAUSE UNINTENDED HARM TO OTHERS.

IF YOU CAN'T SAY SOMETHING NICE, DON'T SAY ANYTHING AT ALL - IF YOU WOULDN'T SAY IT IN PERSON, DON'T SAY IT ONLINE. STAND UP FOR OTHERS AND PREVENT BULLYING.

GIVE CREDIT WHERE CREDIT IS DUE - IF YOU USE SOMEONE ELSE'S THOUGHTS OR IDEAS, GIVE THEM CREDIT FOR IT ONLINE. ILLEGAL DOWNLOADING, CHEATING, OR COPYING CONTENT FROM OTHERS MAY BE EASY, BUT IT ISN'T RIGHT. YOU HAVE A RESPONSIBILITY TO RESPECT THE WORK OF OTHERS, AS THEY SHOULD RESPECT YOURS.
CHROMEBOOK PROTECTION PLAN
The Sand Springs Public Schools Student Chromebook Protection Plan (SCPP) has been established to give parents and students the ability to purchase insurance for the Chromebook 1:1 Initiative for the current school year. The technology package includes a Chromebook and Charging Cord. This annual insurance, if purchased, will cover part or all of the repair or replacement costs related to damage to the Chromebook. The cost for protection is $30 per secondary or virtual student and $10 per elementary student, per year.
ACTS OF INTENTIONAL DAMAGE, LOST CHROMEBOOK OR CHARGER WILL NOT BE COVERED BY THE INSURANCE.
IF UNINSURED, PARENTS ARE RESPONSIBLE FOR THE FULL COST OF REPLACEMENT OR REPAIR OF DAMAGE FOR THE CHROMEBOOK AND CHARGER.
INSURANCE CLAIMS OF THEFT MUST INCLUDE A COMPLETED SAND SPRINGS/TULSA COUNTY POLICE REPORT, SIGNED BY A PARENT.
MOISTURE-RELATED DAMAGE IS NOT COVERED UNDER THE SSPS CHROMEBOOK INSURANCE PLAN.
TYPICAL REPAIR/REPLACEMENT COSTS:
INSURANCE COVERAGE:
IF PURCHASED, THE SSPS STUDENT CHROMEBOOK PROTECTION PLAN COVERS 100% OF THE FIRST INCIDENCE OF DAMAGE, AND 50% OF THE SECOND INCIDENCE. AFTER TWO INCIDENTS, THE PARENT/STUDENT IS RESPONSIBLE FOR ALL REPAIRS AND REPLACEMENT COSTS*. COVERAGE AND FEES ARE RENEWED ON AN ANNUAL BASIS.
*EXACT REPAIR/REPLACEMENT COSTS WILL BE DETERMINED AT THE TIME OF THE REPAIR.